Kumkumadi Oil: The Best Face Oil for Acne Prone Skin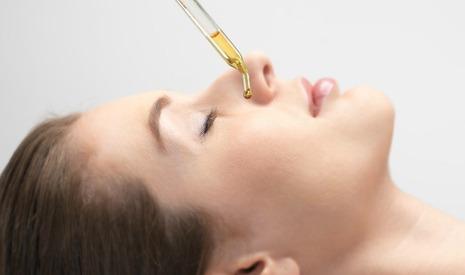 Are you tired of dealing with acne-prone skin and searching for the best treatment to address your concerns? Well, look no further than Kumkumadi oil, the ultimate face oil for acne-prone skin! 
Face oils have gained immense popularity for their ability to nourish and balance oily skin while combating acne. In this blog, we will explore the remarkable benefits of using face oils and dive into why Kumkumadi oil is considered the best serum for oily acne-prone skin. 
So get ready to unveil the secret to radiant and blemish-free skin!
Understanding Acne-Prone Skin and the Importance of Skincare
Acne-prone skin, characterized by excessive oiliness and frequent breakouts of whiteheads, blackheads, and inflammatory acne, can result in blemishes, redness, and uneven texture. The primary culprits behind acne are hormonal imbalances, excess sebum production, and bacterial growth, which lead to clogged pores, inflammation, and the possibility of scarring.
To address the impact of acne, it's vital to maintain an effective skincare routine tailored for acne-prone skin. 
This starts with cleansing to eliminate impurities, followed by exfoliation to unclog pores and remove dead skin cells. The next step is moisturization, which plays a vital role in balancing hydration levels. Using a cleansing oil for acne-prone skin, such as Kumkumadi Tailam, nourishes the skin, regulates sebum production, and promotes a healthier complexion. 
Kumkumadi Oil for Acne Prone Skin
Kumkumadi oil, deeply rooted in Ayurveda, has a remarkable skincare history. This luxurious face oil combines the power of key ingredients like saffron, lodhra, sandalwood, and manjistha to offer a comprehensive solution for acne-prone skin. 
The saffron in

Kumkumadi oil

reduces inflammation, soothes irritated skin, and promotes a more radiant complexion.

Lodhra, another key ingredient, possesses anti-inflammatory and detoxifying properties that aid in clearing acne.

Sandalwood acts as an antiseptic and anti-microbial remedy, helping to reduce pimples and acne-causing bacteria on the skin.

Manjistha in

Kumkumadi oil

promotes the healing of skin tissues and can help fade acne scars and blemishes.

The oil's combination of these potent ingredients helps regulate sebum production, unclog pores, and reduce redness and swelling associated with acne.
Beyond addressing acne, Kumkumadi oil provides additional benefits such as nourishment, hydration, and an even skin tone. This makes it the ultimate choice as the best serum for oily acne-prone skin, offering targeted solutions for acne while promoting overall skin health and radiance.
How to use the Kumkumadi Face Oil for Acne Prone Skin
Cleanse your face thoroughly before applying

Kumkumadi oil

to ensure proper absorption.

Massage a few drops of the oil onto your face in circular upward strokes for 5-10 minutes, focusing on areas that need extra attention.

If you have oily skin, leave the oil on for 3 hours before rinsing with lukewarm water. For dry skin, leave it on overnight and wash it off the next day.
To achieve optimal results, use Kumkumadi oil twice a day – in the morning and before bedtime. This ensures consistent nourishment and care for your skin. 
Make sure, to use a pure and high-quality Kumkumadi oil to fully reap the benefits.
Why Choose Mekosha's Kumkumadi oil?
When it comes to selecting the best serum for oily acne-prone skin, Mekosha's Kumkumadi oil stands out as a reliable and trusted choice. With a deep-rooted passion for Ayurveda and a commitment to holistic wellness, Mekosha has garnered a reputation for excellence in skin care. Their Kumkumadi oil exemplifies their dedication to quality and authenticity, making it a top choice for those seeking effective solutions for acne-prone skin.
What sets Mekosha apart is their unwavering dedication to sourcing the finest ingredients and ensuring the purity of their Kumkumadi face oil for acne-prone skin. They meticulously select premium-grade herbs, botanical extracts, and essential oils from trusted suppliers who share their commitment to quality. 
Each batch of kumkumadi tailam undergoes rigorous testing and quality checks to guarantee that it meets the highest standards of purity and effectiveness. Moreover, Mekosha also prides itself on its commitment to sustainability, employing eco-friendly packaging materials and ethical production practices, making your choice of this Kumkumadi cleansing oil for acne-prone skin an environmentally conscious one.
Additionally, do not forget to visit Mekosha's Ayurvedic shop for a range of organic haircare and inner care products, blending ancient wisdom with modern science. 
Elevate your self-care with Mekosha's trusted and transformative Ayurvedic offerings today!