Scientific and spiritual benefits of Camphor (Kapur)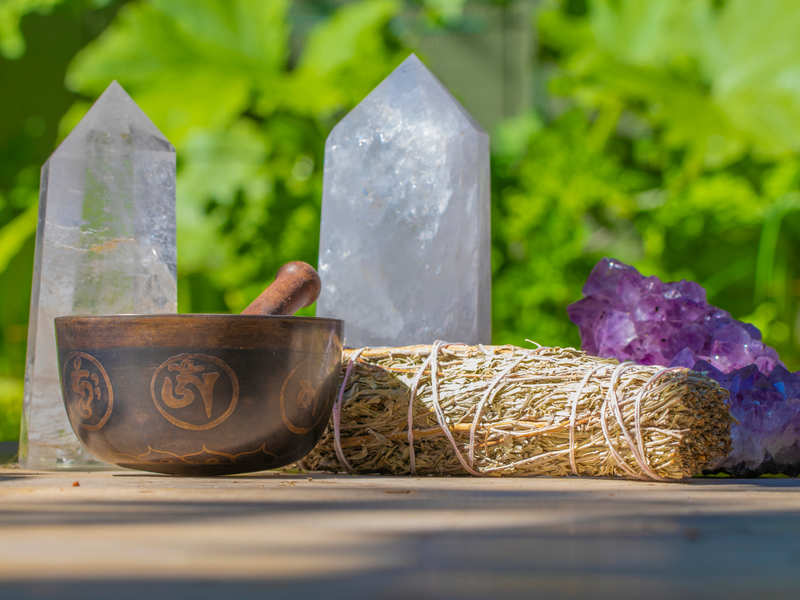 We can all agree that life gets a little crazy sometimes, and during those times what we really need is a little me-time to clear our heads.
A detox retreat in India, which is famous for its natural healing practices like Ayurveda and Yoga, is the perfect place to renew your soul. This spiritual destination offers you a chance to experience the Indian culture and its traditions, indulge in some of the local foods, and therefore bring out a more confident personality from within you. Spiritual retreats are a way for people to find inner peace and get in touch with their spirituality.
Health benefits of camphor
1. Camphor as a decongestant
A cold or a cough is easy to catch but very difficult to get rid of. If you are struggling from a stuffy nose and are unable to breathe properly, camphor is the solution. Simply adding camphor to hot water and inhaling it will make all the difference.
2. Fights fungus
Many body parts like toenails can easily get affected by fungus. Take a bowl of water and add some camphor to it. Then dip your feet in it. If done regularly, we guarantee you will be infection-free.
3. Lice removal
If you have kids, you will especially know the struggle involved in removing lice. The best non-medical and ayurvedic way to do this is by adding a piece of camphor to coconut oil and massaging it well on the scalp.
4. Fighting dengue and malaria
Along with the innumerable benefits it provides, camphor is also an efficient solution for keeping disease-spreading mosquitoes at bay. All you need to do is burn some camphor in your home, whilst keeping all the doors and windows shut.
Visit our page for more on specific ailments
Spiritual benefits of camphor
1. Magnifies positive energy
According to Hindu culture, camphor is a metaphor for humanity's strong connection with spirituality. The fumes of camphor are said to possess the power to redefine your surroundings by releasing healing energies and providing spiritual awakening
2. Controls anxiety and stress
Camphor, by its very quality and menthol-like smell, releases healing agents when burnt. This in turn manifests as a tranquil feeling of divinity, therefore bringing down your stress levels and lifting your mood.
3. Drives away evil spirits
Burning a pure camphor tablet can help you deal with nightmares as the positive fumes are believed to drive away evil spirits and result in a night of more restful sleep.
4. An essential part of rituals
Camphor plays an important role during prayer sessions wherein lighting it and inhaling its lingering aroma marks the culmination of the holy gathering.
Visit our page for more information on rejuvenation and distress
Ayurvedic treatment in Kerala
Indian culture is deeply embedded in Ayurveda and spirituality. Kerala, India's southwestern state has pampered many Westerners with its tranquil resorts with tropical settings. Every year, almost thirty-five percent of tourists are people who have visited before. Patients with a broad range of complaints, from postpartum stress to swollen knees come here for spiritual awakening tips as well as Ayurveda treatments.
Today, 1,500 Ayurveda doctors are involved in Kerala's public health care system, giving people a choice between Homeopathy, Western medicine, and Ayurveda.
Here is a list of Ayurveda treatments and packages you can avail at Mekosha Ayurveda Spasuites Retreat.