Ten Benefits of the Shatavari Herb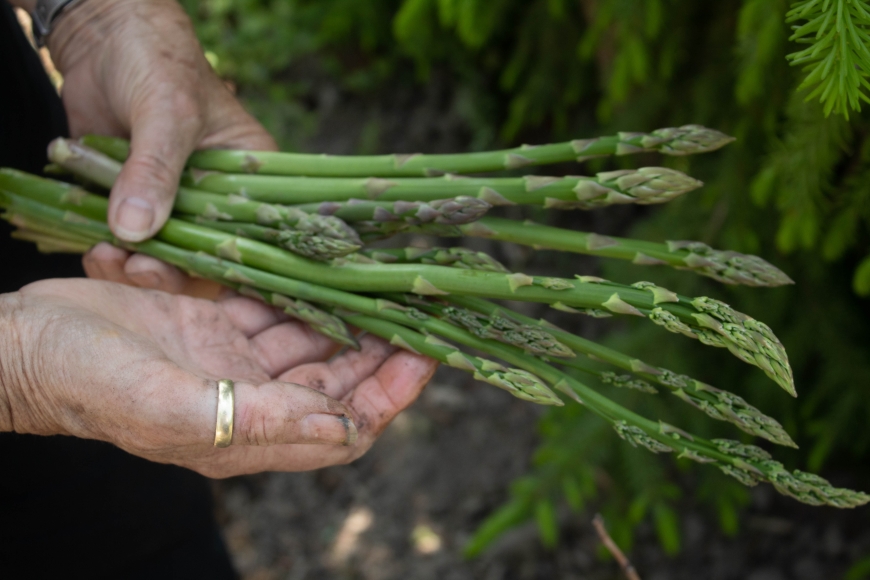 The Shatavari herb belongs to the asparagus family. It regulates your bodily systems and improves stress resistance, which thus makes it an 'adaptogenic'. Moreover, it hosts a range of health benefits for women particularly. For instance, it can improve fertility and relieve menstrual pain. That's not all – it can also fight oxidative stress, which is another cause of disease. For these reasons, many people today use this herb as a supplement to combat anxiety.
Most importantly, the roots of this herb are mineral-rich. For instance, they contain copper, manganese, zinc, and cobalt. Further, they are vitamin-rich as well (especially vitamins A and ascorbic acid). Finally, and most importantly, this herb contains essential fatty acids. This can ward of diseases and retain long-term wellness. For example, the presence of gamma linolenic acid can help treatment of arthritis, diabetes, high cholesterol, and heart disease.
Benefits
Believe it or not, they are way more benefits of the herb than what meets the eye. Following is a more extensive list.
Boosts Immunity
Shatavari acts as a natural immunity booster. There are a number of studies which prove this. For instance, a 2004 study finds that the root extract could increase antibody production to treat a whooping cough. Further, the treated subjects had faster recovery rates and better overall health. For these reasons, consuming this herb when you feel weak or ill is especially beneficial.
Cough Relief
Do you face severe coughing bouts? Not an issue. Drink a cool glass of shatavari juice to soothe your throat. In fact, people of West Bengal in India use this as a natural homemade remedy. Best of all, they work as well as the cough relief medicine, codeine phosphate.
However, more research in this area can help to validate these findings.
Diarrhoea Treatment
Many folk remedies use Shatavari is an important folk remedy. Dehydration cab lead to further digestive ailments such as dehydration and electrolyte imbalance. Finally, a 2005 study finds that Shatavari can prevent castor-oil induced diarrhoea in rats. Thus, it proves beneficial to overall digestive health.
However, most of this research is limited to test tube and animal studies. Hence, more research among human beings in the future can confirm the same.
Diuretic Abilities
Diuretics help your body rid itself of excessive fluid. These can especially help people with congestive heart failure. However, prescriptive diuretics can cause additional side effects. Thankfully, shatavari is an all-natural herb with few side effects. In fact, a 2010 study on rats finds that nearly 3,200 milligrams of the herb provides diuretic effects without such effects.
For these reasons, both Ayurvedic and non-Ayurvedic doctors suggest this herb to prevent congestion.
Ulcer Treatments
Ulcers are sores which may form in your mouth, stomach, small intestines, and oesophagus. They are painful and can cause complications such as bleeding or perforation. Various studies have shown this too. For instance, a 2005 study on rats finds that it can treat gastric ulcers, which often results from medication.
Kidney Stone Treatments
Kidney stones are deposits which form in your kidneys over time. They are made of minerals and acid salts. Further, they contain oxalates, which are compounds present in certain foods such as spinach, beets, or french fries. These cause pain in your urinary tract. and especially while urinating.
Shatavari can help cure this issue too. For instance, a 2005 study finds that the root extract can prevent the oxalate stone formation in rats. This is because it increases magnesium levels in urine, which prevents crystals (which eventually form kidney stones).
Blood Sugar Prevention
Today, you will find instant remedies to keep your blood sugar low. However, many of these may be unsafe or ineffective. In contrast, a 2005 study finds that shatavari can stabilise blood sugar levels. However, while their compounds can stimulate insulin production, the means by which this is done is unknown.
Anti-Ageing
Ayurveda regards Shatavari as one of nature's best anti-ageing secrets. It keeps your mind and body youthful and supple. For instance, a 2015 study finds that it reduces saponins, which reduces free radical skin damage. In this manner, it prevents wrinkle formation. This also prevents collagen breakdown – and as a result, it maintains skin elasticity too.
Depression Treatment
You'll find a number of counsellors and prescriptive medication for depression and anxiety. However, most of these come with long-term side effects. Thankfully, there are a number of Ayurvedic cures which are free of these effects. Shatavari, for instance, is one of these. A 2009 study on rodents finds that the antioxidant presence of this herb carries gradual antidepressant effects. They namely impact the brain's neurotransmitters, which are responsible for transporting data.
Reproductive Health
This herb can perform wonders for both the male and female reproductive systems. First, it helps to treat numerous hormonal problems. Among women, for instance, this herb can treat endometriosis (uterus lining inflammation), maintain hormonal levels, strengthen reproductive organs, and enhance the maturation of eggs. Further, it is a useful uterine tonic. This means that it can both boost fertility and prove helpful while conceiving.
Second, this herb helps to enhance libido. This is because it serves as a natural aphrodisiac. Along similar lines, it can reduce anxiety and increase virility and stamina for both genders.
Third, this herb can treat male-specific reproductive issues as well. For instance, its roots can cure issues of abnormal sperm shape, low sperm count, and low seams volume. Further, it serves as a natural antioxidant and thus improves male hormone production (eg. testosterone). As a result, it can cure erectile disfunction or other male-specific ailments.
Side Effects and Risks
Ayurveda regards shatavari to be among the safest medicines for long-term use. In fact, this applies to pregnant and lactating women as well. However, this does not account for those who have allergic reactions. People who are allergic to asparagus in general are better off avoiding this herb. Alternatively, if you face allergic reactions on consumption, be sure to consult a doctor.
Some potential symptoms include rashes, rapid heart rate, itchiness of eyes and skin, breathing difficulty, and dizziness. In addition, the diuretic effect of Shatavari can be harmful in some cases. Above all, be sure to avoid other diuretic medicines or drugs.
Takeaways
The Shatavari is a fantastic herb for people of all walks of life. Thus, there are unsurprisingly a number of doctors and practitioners who tout its benefits. For instance, it can heal coughs, diarrhoea, ulcers, kidney stones, excessive fluids, and high blood sugar levels. Further, it can boost immunity and deal ageing. Overall, while you must be wary of possible allergies, this is an all-natural and safe medicinal herb.
Click here to check out some other Ayurvedic immunity boosters.
Click here to join us at Mekosha for an Ayurvedic retreat in Kerala.