Ingredients:
50gm Oats
3 Black Pepper Seeds
Small Pieces of Cauliflower
Small Pieces of Carrot
1 Piece of Bean
Salt to taste
Directions:
Take the Oats & turn it into a fine powder using a mixer-grinder
Boil one cup of water and add the powdered oats
Cook for 5 Mins and then strain
Pour into a fresh pan and boil with ½ cup of water
Add Black Pepper, fine chopped Carrot, Beans and Garlic
Add salt to taste and serve hot
Article By:
Ingredients: 2 lb Carrots 1 lb Drumstick 1 Medium Onion 1 Small Piece of Ginger 2 Small Pieces of Garlic 1/2 TSB of Turmeric Powder 1 Tea Spoon Vegetable Oil 1 Tea Spoon Coriander Leaves(Chopped) Salt to Taste Directions: Boil Chopped Carrot and drumstick and onion, and then strain it separately Pour the puree in […]
Ingredients: 250gm of Raw Banana A small Piece of Ginger 2 Springs of Curry Leaves 1 Green Chilli 1/2 tsp of Tumeric Powder 1/4 tspm of Cumin Powder Directions: Peel the raw banana and cut into cubes Boil it with chopped ginger, curry leaf, green chili, turmeric powder, and salt Cook well and mash it […]
Previous Story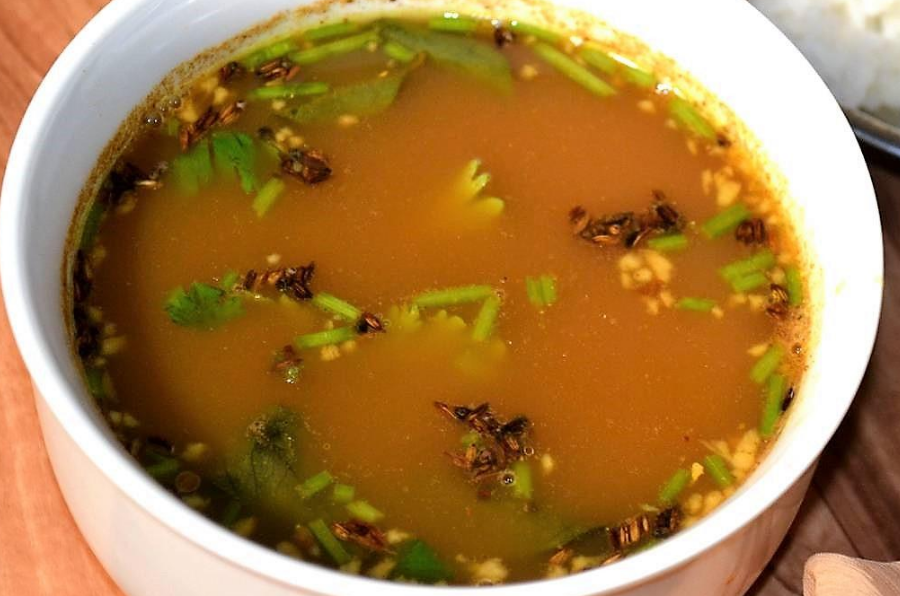 Ingredients: 1/4 cup Horse gram 3-4 Tomatoes Few Pods of Garlic 1/2 tsp Cumin Seeds Salt to taste Pepper to taste Chopped Coriander Leaves Lemon Juice from 1/2 Lemon Directions: Wash and soak horse gram for 8-10 hours. (overnight) Add Tomatoes, Garlic pods, cumin, and peppercorns. Add a pinch of turmeric powder and switch off […]
Next Story
Ingredients: 1 chopped Onion 3 tbsp finely chopped ginger 3 cloves of garlic, minced 1 lb carrots, peeled and chopped into one-inch pieces 8 oz pineapple peeled and cut into one-inch pieces 4 cups vegetable stock 1-2 teaspoons curry powder 1 cup coconut milk Salt and pepper to taste Directions: Heat olive oil in a […]
Are you on the list?
A healed life, straight to your inbox