Ingredients:
50gm Oats
3 Black Pepper Seeds
Small Pieces of Cauliflower
Small Pieces of Carrot
1 Piece of Bean
Salt to taste
Directions:
Take the Oats & turn it into a fine powder using a mixer-grinder
Boil one cup of water and add the powdered oats
Cook for 5 Mins and then strain
Pour into a fresh pan and boil with ½ cup of water
Add Black Pepper, fine chopped Carrot, Beans and Garlic
Add salt to taste and serve hot
Article By:
Mekosha Ayurveda
"The Mekosha team works hard to put together curated knowledge to help you with your holistic healing journey. Subscribe now to receive more such useful articles."
Roses are flowers with cultural, health, and aesthetic value. Among other benefits, not many people know about rose petals. This is extensively helpful to skin health. First, it can fight harmful bacteria and hence get rid of acne. Secondly, they are phenolic and promote anti-ageing, and can hence get rid of wrinkles. Thirdly, you can […]
Ingredients: 2 lb Carrots 1 lb Drumstick 1 Medium Onion 1 Small Piece of Ginger 2 Small Pieces of Garlic 1/2 TSB of Turmeric Powder 1 Tea Spoon Vegetable Oil 1 Tea Spoon Coriander Leaves(Chopped) Salt to Taste Directions: Boil Chopped Carrot and drumstick and onion, and then strain it separately Pour the puree in […]
Previous Story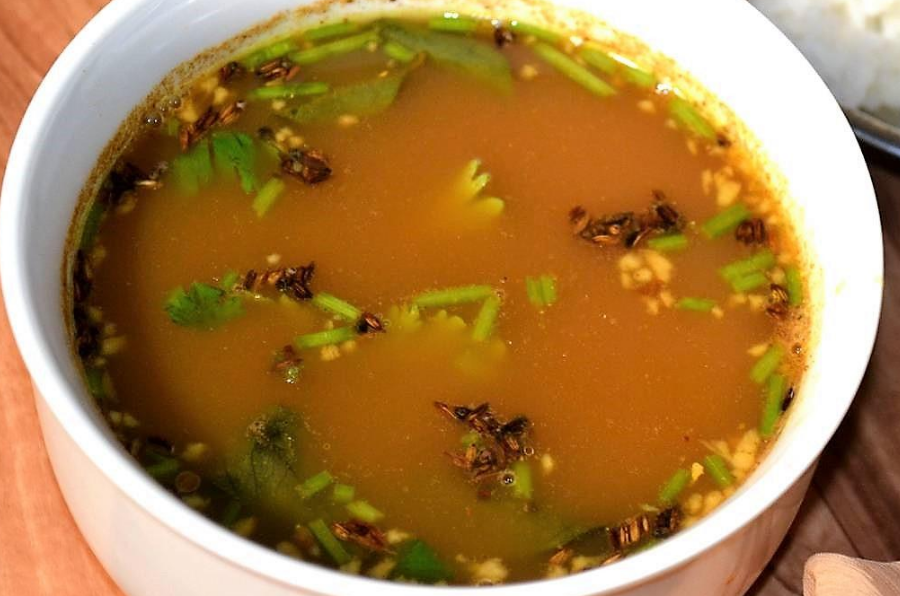 Ingredients: 1/4 cup Horse gram 3-4 Tomatoes Few Pods of Garlic 1/2 tsp Cumin Seeds Salt to taste Pepper to taste Chopped Coriander Leaves Lemon Juice from 1/2 Lemon Directions: Wash and soak horse gram for 8-10 hours. (overnight) Add Tomatoes, Garlic pods, cumin, and peppercorns. Add a pinch of turmeric powder and switch off […]
Next Story
Ingredients: 1 chopped Onion 3 tbsp finely chopped ginger 3 cloves of garlic, minced 1 lb carrots, peeled and chopped into one-inch pieces 8 oz pineapple peeled and cut into one-inch pieces 4 cups vegetable stock 1-2 teaspoons curry powder 1 cup coconut milk Salt and pepper to taste Directions: Heat olive oil in a […]
Are you on the list?
A healing life, straight to your inbox