Roasted Pumpkin Soup With Cumin Drizzle
Ingredients:
250gm of Pumpkin
1 Small Piece of Ginger
2 Small Pieces of Garlic
3 Black Pepper Seeds
1 Small Piece of Cinnamon
2 Cloves
Salt to taste
Directions:
Peel & cut the Pumpkin
Boil it with Ginger, Garlic, Black Pepper, Cinnamon and Cloves
Cook well and mash
Add salt to taste
Strain and serve hot
Article By:
Ingredients: 2 lb Carrots 1 lb Drumstick 1 Medium Onion 1 Small Piece of Ginger 2 Small Pieces of Garlic 1/2 TSB of Turmeric Powder 1 Tea Spoon Vegetable Oil 1 Tea Spoon Coriander Leaves(Chopped) Salt to Taste Directions: Boil Chopped Carrot and drumstick and onion, and then strain it separately Pour the puree in […]
Ingredients: 250gm of Raw Banana A small Piece of Ginger 2 Springs of Curry Leaves 1 Green Chilli 1/2 tsp of Tumeric Powder 1/4 tspm of Cumin Powder Directions: Peel the raw banana and cut into cubes Boil it with chopped ginger, curry leaf, green chili, turmeric powder, and salt Cook well and mash it […]
Previous Story
Defining the Self Have you ever wondered what constitutes the self? Is it your body, mind, desire, or emotions? The self is the foundation of human existence. This is a whole and all-encompassing concept which comprises of what we think, see, and imagine. By this explanation, you cannot limit the self to any one part […]
Next Story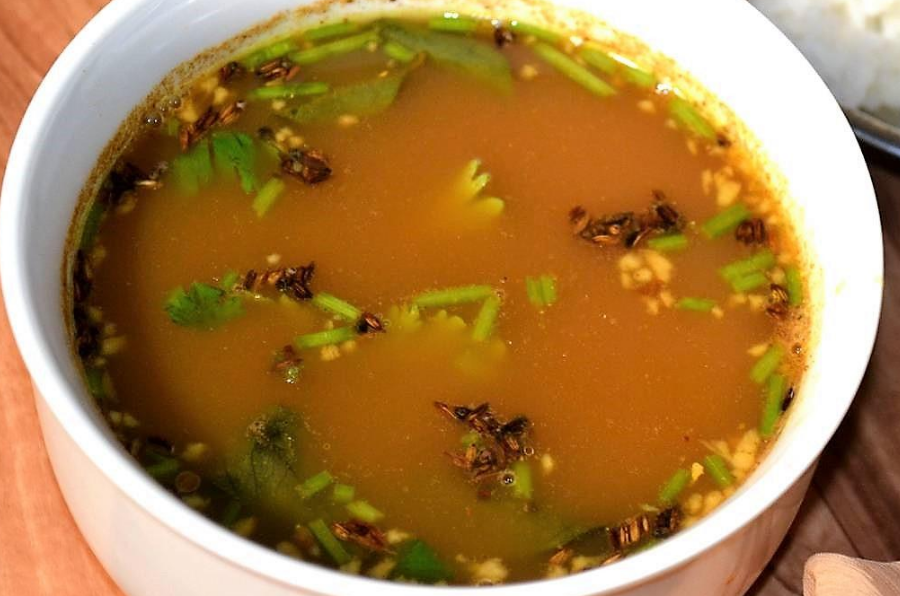 Ingredients: 1/4 cup Horse gram 3-4 Tomatoes Few Pods of Garlic 1/2 tsp Cumin Seeds Salt to taste Pepper to taste Chopped Coriander Leaves Lemon Juice from 1/2 Lemon Directions: Wash and soak horse gram for 8-10 hours. (overnight) Add Tomatoes, Garlic pods, cumin, and peppercorns. Add a pinch of turmeric powder and switch off […]
Are you on the list?
A healed life, straight to your inbox